Clear Labelling
Hello I'm David.
I am the creator of this site.
I have had "eye problems" since birth. After many years working in the food industry for both small and large companies, in February of 2004 I took (very) early retirement, due to increasing problems with my vision. To those who are interested in this sort of thing, I have Retina problems, Uveitis and Glaucoma, plus a few extra bits and pieces thrown in for good measure.
However life goes on.
So after my retirement I decided to put my time and my brain to good use, and do something about a problem that has annoyed me, and other "visually impaired" people, for a while: namely BAD LABELLING ON PRODUCTS. As I have much experience and many contacts in the food industry I decided to start there. Perhaps some of us can not read the instruction on how to work the remote on our T.V. set, but I feel this is less important than the cooking instruction on my pack of " Boil in the Bag Kippers".
Supporters
O.K. not too many as yet, but we are working on it.
Keith Barton MD FRCP FRCS
Consultant Ophthalmologist
Moorfields Eye Hospital
Paul Sullivan
Consultant Ophthalmic Surgeon,
Moorfields Eye Hospital
Want to be a supporter?
Have some expertise in sight problems?
OR
Experience in the design of product labelling.
Then:
CLEARLY
A Good Idea

INFO
Supporters
Keith Barton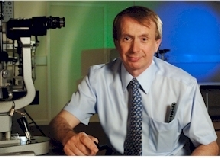 http://www.site4sight.org.uk/ResAreas/Glaucoma/Researcher/Barton.htm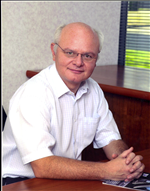 Paul Sullivan
http://www.moorfields.org.uk/PrivatePatients/copy_of_Consultants
Clear Labelling
Copyright© Clear Labelling 2006
More Info on Copyright